'Tis the season to send Christmas Cards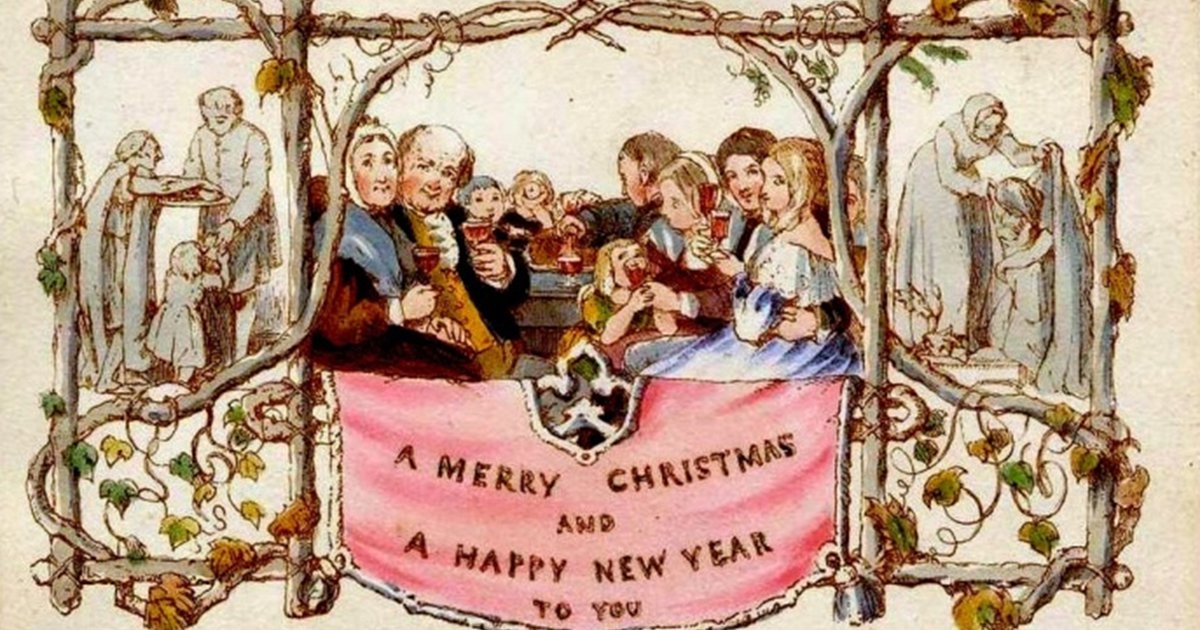 We've all received hundreds of them, or if you are like my Nan thousands, this is no exaggeration, but why? Where did the idea to send a Christmas Card first come from?
Well, according to many sites including www.whychristmas.com, the first ever Christmas Card (pictured above) was sent in 1843 by Sir Henry Cole and his friend John Horsely. They were looking for a way that the public could use the new Public Post Office. They designed and had printed 1,000 Christmas Cards, which they sold for 1 shilling. Today these extremely rare Christmas Cards can be purchased for upwards of £1,000.
Much has the Christmas Card process evolved since 1843, with thousands of designs, printed in a vast range of colours and sizes, available from high street retail shops. It has evolved into a multi million pound business. Santa, who lives in Finland, actually received 600,000 cards in 2010. This has been the case for decades, but now it has developed further. Bespoke, custom, personalised Christmas Cards can be produced by printing companies.
Photos or drawings can be made into custom Christmas Cards that can be sent to family and friends, making them that little bit more special than the generic range available in high street retail shops. The flexibility of digital print allows just one card to be printed. An example would be a child drawing a picture that could then be made into Custom Christmas Card that could be given to his/her grandparent. An extra special gift.
A recently installed Ricoh digital press allow Black Square to offer this service to our customers. So if you have a budding artist living in your house, or have a Christmassy photo you think would be pride of place on your familys mantles, then take advantage of Black Square and send custom Christmas Cards this Christmas, an extra special gift.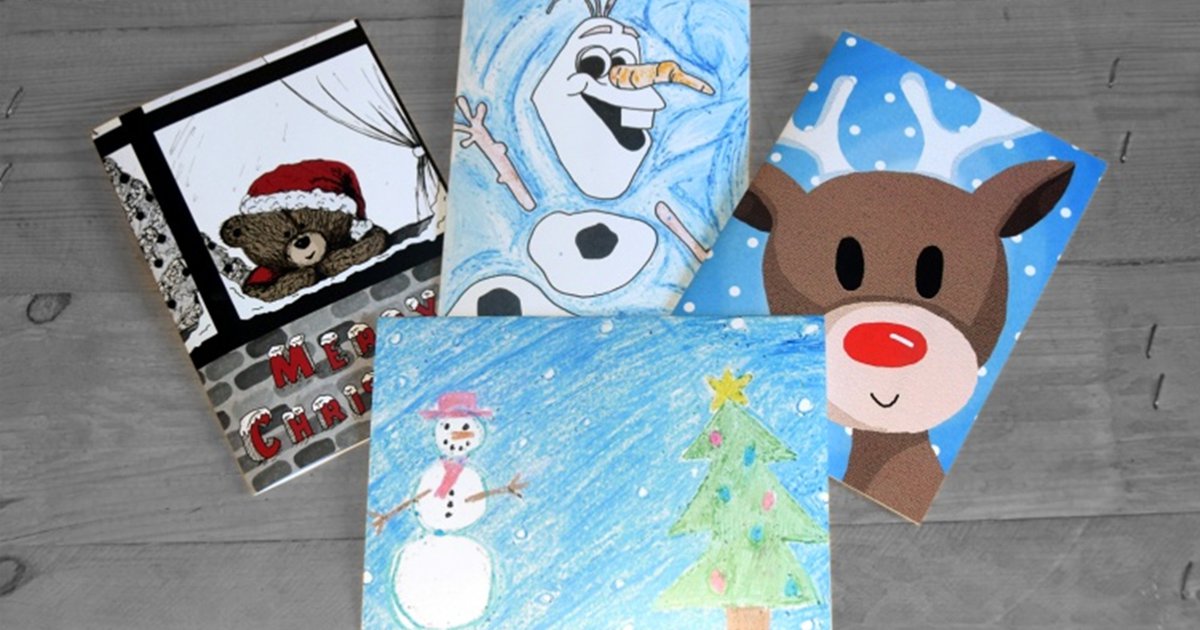 A Selection of Custom Christmas Cards available from Black Square Litho.